Description
Please Note: The Glock Experience program is closed due to Covid 19.
The Glock Gen 5 special offer is an opportunity to test shoot the entire Glock Gen 5 Range for R299.00.  Select any or all of the current Gen 5 range and divide your allowance of 30 rounds of 9mm ammo between them. Furthermore, as an extra incentive, we will throw into the mix  the use of a Glock 43 slimline as well.
Shoot the Entire Glock Gen 5 Range
To summarise you can shoot a Glock 17 Gen 5,Glock 19 Gen 5, Glock 26 Gen 5, Glock 34 Gen 5 MOS, and a Glock 43. Total of 30 shots. You decide the split. If you have heard about the new Glock Gen 5's and want to shoot one, this is an incredible opportunity.
Glock 17 Gen 5 vs Glock 19 Gen 5
The debate between the Glock 17 and Glock 19 is an ongoing one. Is the Glock 17 too big to carry? Is the Glock 19 the ideal concealed carry weapon. Maybe a Glock 26 Gen 5 is the way to go.  Stop being an armchair expert. Come into the Glock Shop in Sandton and shoot these Glock pistols yourself. Then you are the judge and perhaps find the answer to the debate about the Glock 17 Gen 5 vs Glock 19 Gen 5.
Try Before you Buy:
Test shoot a Glock. To assist in your evaluation of the Glock Gen 5 range, the Glock Experience event is run as follows.
Approximately  30 minutes duration a certified firearms instructor will first take you through the essential details of the Glock Gen 5 range.  We cover all aspects of safety and basic maintenance requirements.    Furthermore, an updated review of current and newly released loads for 9mm Para is offered.  Following this initial briefing, the customer will fire a total of 30 simulated laser shots on a target using a Glock laser training pistol which has identical weight and trigger pull to the actual pistol they will live fire. During this initial training exercise, your instructor will discuss grip, sighting, and trigger pull techniques with you.
The customer will then progress to live fire. On one target – which the customer may keep – A total of 30 rounds of ammunition.Debrief and conclude the session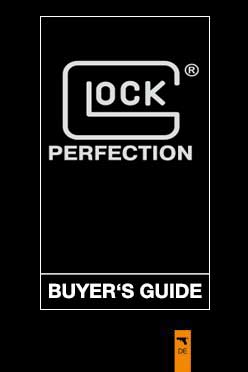 Where and what to bring?
The Glock Experience:
28 Andries Street South Wynberg Sandton.
The Glock Experience program will be held on an indoor 25m range licensed by SAPS and certified by the SABS. We suggest you bring a hat, cap or scarf. Ear and eye protection will be provided.