Description
The Glock Backpack is a courier style bag with two padded adjustable shoulder straps. Made from polyester with a 100% polyester lining the shell additionally has a waterproof coating. There is a large Glock Perfection logo on the front.  Bold Glock lettering emblazons the one shoulder strap This courier bag measures a generous 32 x 14 x 41cm. As you can see from the image below, the Glock Backpack is lightly padded, making it extremely comfortable to lug around. Sturdy zippers secure both the main compartment and front zipper pocket.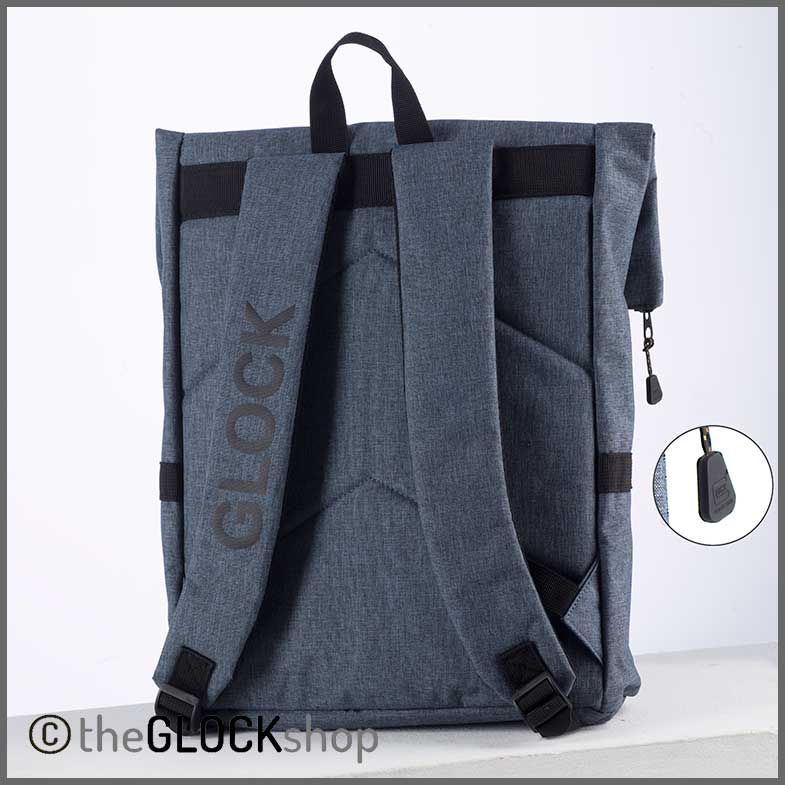 Glock describes the colour as grey. However, when we were photographing the courier bags for the site we all concurred they are more a denim blue-grey.
Glock Backpack Size
It is no coincidence that a Glock pistol (or two) case fits perfectly into the back making this the perfect range bag.