Glock 2020 Annual
I trust that our readers and customers are coping with the lockdown. From our side at The Glock Shop/Southern Sky Operations it's business as usual – sort of. All our staff is working remotely and are available to answer any queries that you may have. I have provided a link to download the 2020 Glock annual which should provide some interesting reading during this period. My thoughts are with you all. The Glock Annual 2020 is available as a free download from Glock US. Please mail me directly on any queries info@theglockshop.co.za
Simon Stewart
French Army move to Glock G17 Gen5
GLOCK Austria has been awarded a contract to re-equip the entire French Army with G17 Gen5 and accessories. The benchmark Glock 17 is to be their standard handgun.
The G17 Gen5 featuring a coyote frame with a black slide and front serrations. Furthermore, Glock luminescent sights and extended slide lock as well as a frame in Coyote colour (as per Glock 19X) and not FDE are the French militaries additional specs. The new Glock 17's will replace existing PA MAS G1 S and PA MAC50 pistols.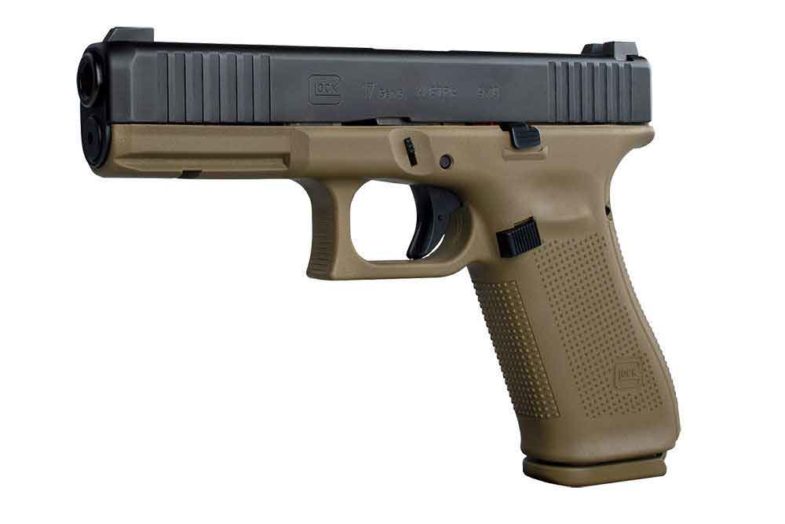 French MOD cut through the clutter and select a legend
What I find particularly interesting is that rather than have a new model purpose-developed for them the French MOD has gone for the time tested and venerable Glock 17 platform. At a time when Glock is putting out a plethora of new models specifically to satisfy the US market, the French have seen through all the smoke and mirrors and have reverted back to first principals.
The contract over the next three years includes over 75.000 pistols, holsters, magazine pouches, suppressors, several types of ammunition and protective cases. The offered pistols underwent stringent testing by the French STAT (Section Technique de l'Armée de Terre), among others a minimum expected lifetime test of 26.350 rounds, to make sure the selected pistols and holsters fit their high standard military requirements due to the high operational employment of the French forces.
The first G17 Gen5 pistols and accessories are to be distributed to the French troops within the first months of 2020. Simon Stewart
Glock 43X
Great to have the Glock 43X and Glock 48 now in stock.
The Glock 43x does not disappoint. Hold it, or better still, shoot it and you'll see what I mean. It truly becomes an extension of the hand. Perfectly balanced, beautifully designed.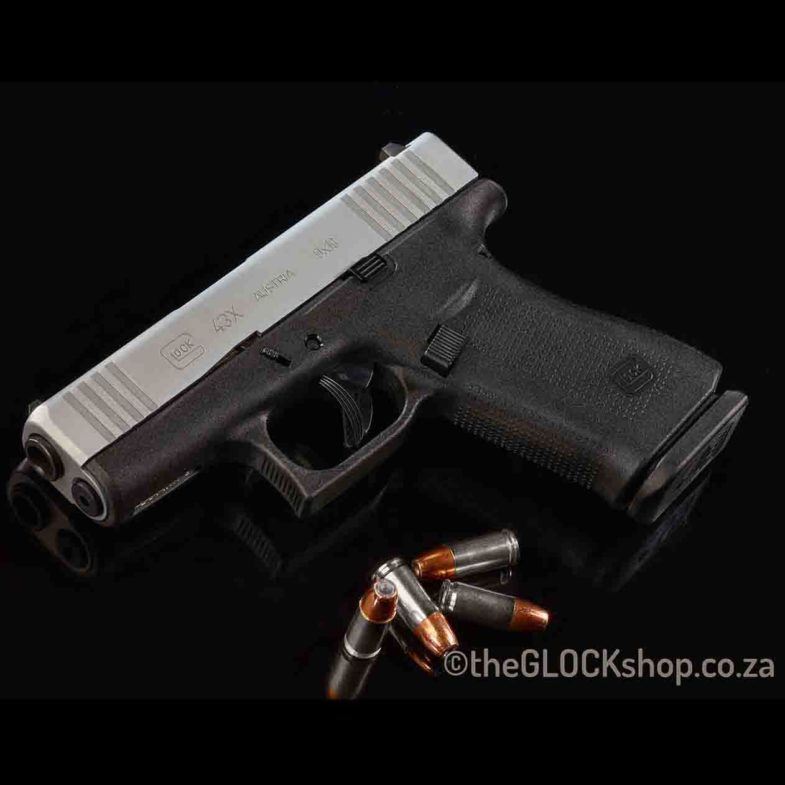 Move over Glock 19X Glock G 45 is here:
No, the new Glock G 45 is not chambered for 45ACP. The G 45 is a 9mm Parabellum handgun. A Glock 19X in black? Not quite – but you wouldn't be far wrong with that observation. Sign up for a Glock Experience and book a shoot with both the new 43X and the Glock 45.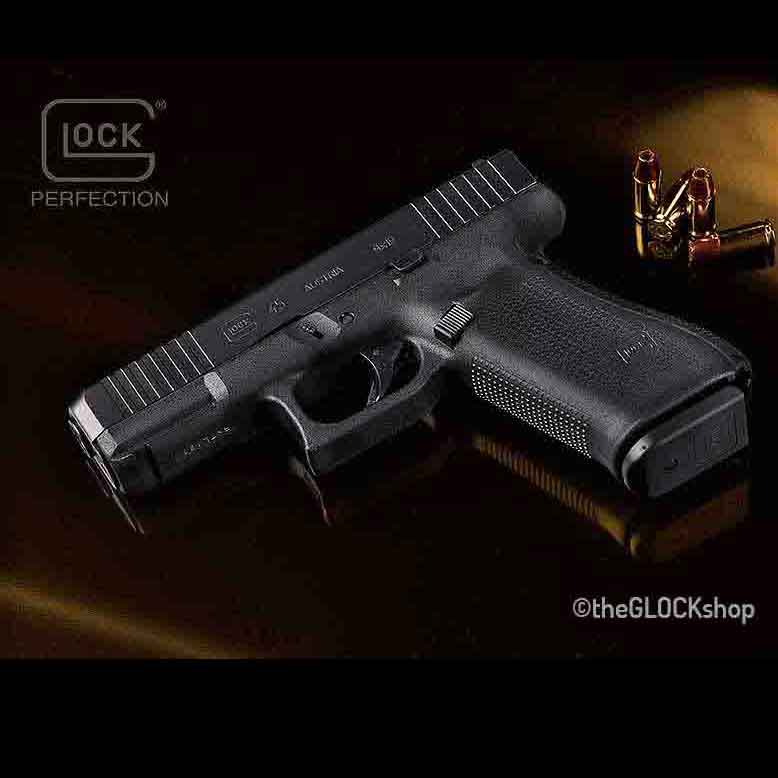 Micro Roni Deals
I am a huge fan of the CAA micro Roni. The shop is offering a great deal at the moment – a micro Roni with a genuine CAA carry case for only R6995 incl VAT. There is a massive advantage of having a sturdy purpose-built carry case for your Roni. Not only does it serve to protect a pretty hefty investment – 6.5K -but when you start to add a few accessories onto the Roni platform it makes sense to have them all in a cushioned and secure home.
https://theglockshop.co.za/2018/08/10/micro-roni-gen-4/
Breaking Glock News – Try any Gen 5 Glock for R299.
More Glock news South Africa is that the G26 Gen5 and the G34 Gen5 MOS are available to test-fire on our boutique indoor range in Sandton. The shop is currently running a special 30 rounds using a Glock 17 Gen 5, Glock 19 Gen 5, Glock 26 Gen 5 or Glock 34 Gen 5 MOS.for only R299 incl VAT. You can mix and match the 30 rounds and fire the entire Gen 5 range. Actually, you can also shoot the slimline Glock 43 as well if you want. Say Simon said you could!!