Description
New firearm owners must obtain a COMPETENCY CERTIFICATE FIREARM. Complete this prior to your firearm license application. The Glock Shop in conjunction with Southern Sky Operations Training is proud to introduce Proficiency Testing for Competency as required by the South African Police Service. Fully accredited training facility. Shooting range accreditation by SAPS and PFTC.
NOTE: All students must complete the Legal test, unit standard 117 705. Take note of this when purchasing your course. This is a "once-off" requirement.
COMPETENCY CERTIFICATE FIREARM Phase 1 – at home
Purchase the basic unit standards online.  Thereafter the course material is delivered to your door via courier.    Complete the Formative exams (open book) in black ink once you have received your course material.  Complete this at home in your own time. Just follow the directions in the manual.  It works on a direct copy paste method in order for the learner to absorb the correct terminology.  Complete all the home study. Subsequently come in to our facility on any given Saturday – no booking required.
Proficiency Testing for Competency Phase 2 – in the classroom
Class starts at 09h00 every Saturday  – Pitch and Play!  Unable to make it on a Saturday? No problem at all. We will make alternative arrangements.  The class time will consist of the lesson plan and Summative exams (closed book) ending with the practical assessment. Learners will not need to bring anything additional besides their training material, all is provided for at our facility. Yes, including a Glock and ammunition for the practical assesment* Well done you have now completed your Proficiency Testing for Competency!  We will now grade the exams and inform you of your result!      *Ten rounds of ammunition will be supplied free of charge.
COMPETENCY CERTIFICATE FIREARM  Phase 3 – issuing of results
Prove yourself competent and a Provider Certificate and a Statement of Results is issued.  Subsequently you will use this to apply for a competency certificate for a firearm from the SAPS. At any stage through this process, should you hit a stumbling block, we are here for learner support.  A dedicated team of instructors will take you through the pre assessment meeting telephonically!  Every step of the way we will endeavour to make sure the process is as smooth and comfortable for you as possible.  Southern Sky Operations Sandton, Johannesburg is proud to boast a new fully accredited training facility and 2 indoor shooting ranges that can accommodate all four platforms of firearms.  Handgun, Shotgun, Self-Loading Rifle and Manually operated Rifle.  Accredited to train through South African Police Services and The South African Professional Firearms Trainers Council.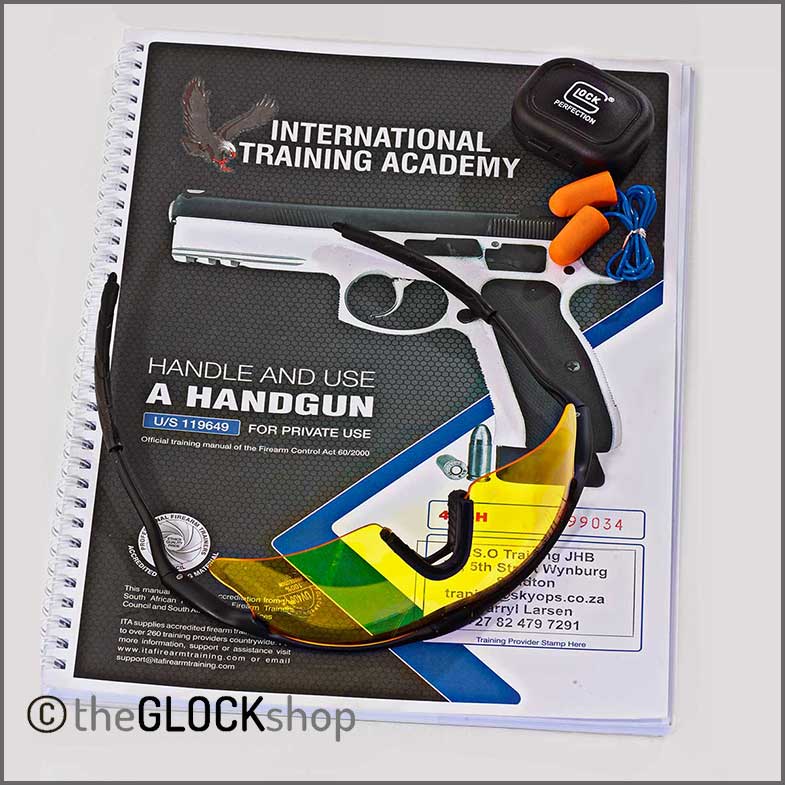 Finally there is an excellent and informative FAQ page on the SAPS website which you can access here: 
Next Level Training
The Proficiency Training based on the above Unit Standards, only represents half of our training capability. In addition a Dynamic Team of instructors, focus on private coaching within the Tactical and Sport Shooting Disciplines. The result is tailor made coaching solutions to your specific needs.  Groups of up to 6 students can be accommodated. Conducted in a calm relaxed manor.
We are currently on our 6 th 16 hour Cycle with our Ladies class, in conjunction with our 'Couples Therapy' and various other classes. Our calm relaxed manor in our firearm training breeds confidence which ultimately builds the correct Neurological pathway.Seen as vital to beginners.  Learners may move to an advanced level if they desire. Just enough stress training is added as we move further to ensure the right amount of alarm reaction is in place. The result is total awareness in a self-defence situation.
Scenario based courses are designed with our students. Consequently these are specific to their surroundings and daily life.  This training ultimately programmes the mind to form tactics and mitigates the flight reflex.
To Summarize we strive to give our Students the best of which we have to offer being dynamic in our approach to training and being approachable to our students to accommodate their individual personal needs!